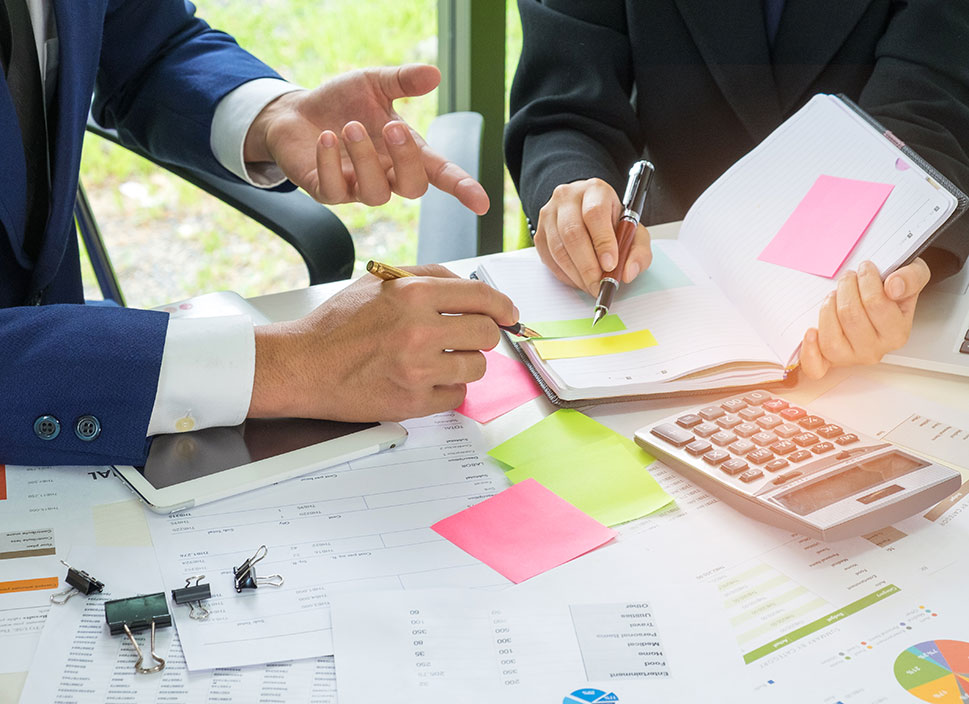 Small Business Accounting Services:
We offer a complete range of accounting services, including financial statement preparation, bookkeeping, bill paying, and payroll administration. We also provide assistance with Quickbooks (and other accounting software), depreciation and bank reconciliations.
Monthly Operating Statements:
These give you a monthly look at where you stand so you can act on a problem or seize an opportunity before it's too late. Every month we review your financial picture so we can alert you to those areas that need your attention. Watching your bottom line can often help improve it.
We cater to businesses that cannot afford the inflexibility and costs associated with larger payroll processing services. We have discovered the need for a more personal and customized service. Our knowledgeable staff strives to individualize each payroll and adjust to the specific needs of the client. Our goal is to improve your company's efficiency and productivity while keeping your payroll information strictly confidential. Whether your company has one employee or hundreds, we can solve your payroll problems.
The best time to save money on taxes is four to sixteen months before they are due, and this requires expert planning. We provide one-on-one pro-active tax counsel to meet your unique personal and business needs. The typical client benefits the most from expert tax advice in:
Year-end strategic planning to help minimize your tax liability;
Effective and timely structuring of your personal and business transactions;
Executive compensation planning;
Money-saving self-employment and payroll strategies;
Successful retirement and estate planning.
Our firm offers professional preparation of all federal, state, and local tax returns at competitive, affordable rates including: individuals, corporations, partnerships, LLCs, Non-profits, trusts, estate, gift, payroll, sales and property tax. Have more than one state return? No problem! We can prepare any state or city tax return. In fact, you don't have to live in North Carolina to be a client. With technology today, everything can be handled for you right online.
IRS Audit Representation:
Our firm knows the tax laws, and we know how your tax return was prepared. We can provide complete representation services before the IRS as well as state and local taxing authorities.
We prove out your bank balance every month and advise you of any bank charges, bank errors, or calculation mistakes so you know exactly how much cash is available.